Our award winning HR consultants, recruiters and facilitators are leaders in their respective fields and offer a diverse range of professional experience and expertise in a variety of industries and disciplines. We specialize in HR solutions, leadership training, recruiting and workshops. The VB Team is dedicated to working closely with our clients to reach their goals by designing and implementing innovative HR solutions that will have maximum impact on their business results.
Our core values – empowering people, respectful communication, igniting creativity and integrity – influence all that we do.
For over 20 years, Sandra has been a driving force within the human resource community. Her understanding of current HR best practices and trends is extensive, and her desire to ensure that Vertical Bridge is providing innovative programs and services to their clients is what drives her and the business forward. She has worked within a wide range of industries including healthcare, private sector, not-for-profit and public sector.
Over the years she has been privy to information that few employers ever hear directly from their employees. She became aware that many employers do not realize how they are perceived by their employees. That awareness produced Sandra's strong interest in assisting employers to ensure that they are creating engaging and respectful workplaces. In 2005 Sandra founded Vertical Bridge, a full service HR and recruitment consulting practice.
In late 2014 Sandra identified a need for human resources support within the healthcare sector. She founded HealthBridge HR, offering a variety of HR solutions specifically for health care practitioners providing them with the HR expertise that they would not otherwise have access to.
Sandra is a well-regarded facilitator and speaker on a variety of subjects, including HR Best Practices and Inter-Generational Communication within the Workplace. She is a sought after keynote speaker on the topic of human resources and has presented at numerous association and industry conferences.
She is actively involved with HRMA (the Human Resources Management Association), Sandra currently sits on a number of Boards, including EMBERS, a downtown Eastside social enterprise and the Developmental Disabilities Association. Sandra is the past chapter president of the Association of Canadian Search, Employment and Staffing Services and past Chair of the Board of Governors for the Developmental Disabilities Foundation. She also has had the privilege of sitting on the local Chapter Board of Room to Read and she has actively volunteered her time with Covenant House in Vancouver.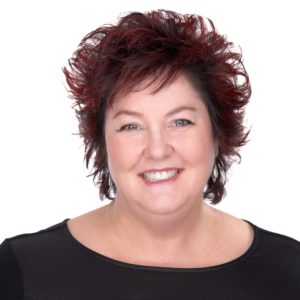 Senior Recruitment Specialist

Marnie is an exceptional recruitment professional with over 20 years of diverse recruiting experience. While having worked extensively in the IT sector, she is able to crossover into other sectors including government, non-profit, public and private. Providing recruitment expertise in a variety of areas ranging from administration, finance and executive management seamlessly.
Marnie has worked with companies ranging from small start-ups to large multi-nationals both in Canada and the U.S. With her ability to work at all levels she has an incredible network within the tech and business community which enables her to source those hard to find candidates. Her understanding of current and emerging technologies is comprehensive and she prides herself in staying ahead of trends.
Marnie is exceptionally intuitive at finding the best fit for any search by mixing technology and personality together to match the unique corporate cultural dynamics of her clients. Her solid perspective, creativity, technical understanding and professionalism combined with a candid and approachable demeanour set her apart from the rest. To many of our clients she is known as "the unicorn hunter", she has an uncanny ability to find talent that no one else can find.
Senior HR and Leadership Development Consultant

Debbie is a creative and energetic human resources and organizational development professional with a Masters in Human Resource Management and over twenty years' experience gained in the UK and Canada. Debbie is committed to establishing leadership for organizations to maximize their talent and potential.
Debbie has worked with organizations in the private, public and not-for-profit sectors. Taking a collaborative approach to consulting, she has partnered with leaders to design and implement innovative programs and practices that bring out the best in their employees. Debbie is an engaging and effective facilitator and communicator and a certified emotional intelligence coach.
Whether designing performance management systems or facilitating employee development programs, developing leadership development workshops or implementing succession planning practices, Debbie demonstrates an unique ability to respond to the specific needs of each organization and situation to enhance the employee experience and help create great places to work.
Prior to moving to Vancouver in 2000, Debbie worked in London, UK. She now lives in Steveston, BC with her husband and two children. Debbie is passionate about contributing to the local community through volunteer work and community building activities. She has served as director and president of not-for-profit societies and seeks opportunities to bridge her deep human resource expertise with her desire to make a difference in the communities in which we live and work.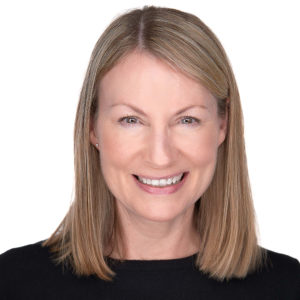 Senior HR Consultant and Board Governance Specialist

Janice is a well-established Human Resources and Governance Professional with over 17 years of experience within the finance, medical, technology, and non-profit sectors.  Her diverse work experience ranges from HR operations, workplace investigations, to non-profit board governance. Some of her major career accomplishments include full management of the governance portfolio for a not-for-profit organization with 300K membership base, along with conducting workplace investigations and mediations.
Janice believes the key to success is having strong values to genuinely connect and inspire others. Her strong people skills enable her to assist clients with everything from employee relations/conflict resolution to developing HR programs and best practices for their organizations.
Born and raised in Vancouver she currently lives in the Lower Mainland where in her spare time she enjoys exploring the outdoors with her golden retriever, spending time with her family, reading, writing and cooking.
Laurie is a versatile, accomplished Human Resources Professional with over 25 years of experience across the High Tech, Health Care, Retail, Commercial and Not-for-Profit sectors.
She has worked for Fortune 500 organizations and has been able to leverage systems to enhance productivity, create aligned, motivational incentive plans, drive performance management, implement individual development plans and orchestrate training. She also streamlined processes to eliminate non-value add activity. She utilized constructive employee feedback to resolve issues and has launched programs to foster employee wellness for sustainable organization health. 
An enthusiastic business partner with a caring, collaborative management style, Laurie has a proven track record of helping companies and people realize their full potential. Her work experience, both inside and outside of HR gives her a broad perspective, sharp business acumen and a contagious, positive energy that can help shape an engaging workforce.
She gained her CHRP in 1995 with the Human Resource Professionals of Ontario and is now a member of the HRMA and the HR Tech Group in Vancouver.  Laurie holds a Bachelor of Business Management from Ryerson University, completed her MBA Management certificate with Schulich School of Business in 2014 and is trained in Strategic Coaching, Six Sigma and Lean Methodologies as well as McQuaig for psychological assessments.
Originally from Toronto, Laurie transferred to British Columbia in early 2013 to manage all aspects of HR for Samsung's Research and Development start-up aimed at software solutions for the Enterprise mobility market. Now, she's loving life on the west coast and works as a Human Resources Professional Consultant for clients in Vancouver and the Lower Mainland.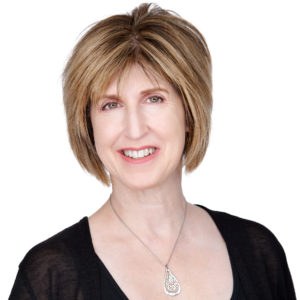 Senior HR Consultant and Workshop Facilitator
Tammie is a strategically minded people, culture and business executive with over 20 years of experience. She brings a demonstrated ability to lead, train, coach and support clients with organizational, team and individual growth and change through a hands-on, full service and best practices approach. Tammie offers a broad scope of knowledge gained through working with organizations of various sizes and stages, across multiple industries, and with operations in Canada, the US, and the UK.
As a Senior HR Consultant, Tammie works with unionized and non-unionized clients in both the private and public sector who are in need of developing, managing, streamlining or expanding their HR programs and processes. Her style focusses on building trust and strong relationships, collaborative teamwork, open communication and adapting to the specific needs of her clients.
Clients range from a variety of industries including: biopharmaceutical, retail, manufacturing, education, construction, real estate development, logistics, insurance, distribution, arts and travel.
Tammie holds a Bachelor of Arts in Psychology from the University of British Columbia, as well as a Business Administration Certificate in HR from Langara College. As an active member with the Richmond Chamber of Commerce for over five years, Tammie has been a Volunteer Ambassador, Business Mentor, Lunch and Learn Facilitator and Task Force Member and Judge for the Annual Business Excellence Awards.
When not pursuing her passion for working with businesses and their people, Tammie enjoys life with her family in Steveston, BC.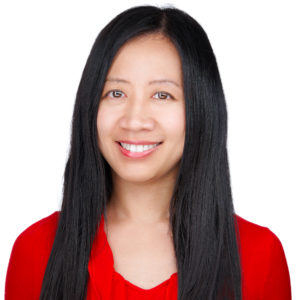 Katie has worked as a Chartered Professional in Human Resources (CPHR) for over 10 years in various industries including the public sector, health research, non-profit, engineering and technology and all areas of HR including recruitment, employee relations, health and safety, employee engagement, Learning and Development and she has now shifted gears to HR consulting. She is passionate about helping people to fulfill their potential to live a value driven and purposeful life and helping organizations create and maintain a culture that allows employees to thrive in that way. To further develop this passion, she completed a certificate in Organizational Coaching with the University of British Columbia in hopes of using this knowledge to continue to inspire people.
Katie holds a Bachelor of Commerce degree in Human Resources Management and Organizational Behaviour and Marketing from the UBC Sauder School of Business. She has many volunteer engagements including being part of the CPHR Advisory Council, as a mentor for the UBC HR Club, and as a speaker at student HR conferences.
In her spare time, she enjoys an active and healthy lifestyle outdoors, reading books and traveling. 
Marketing and Office Manager

Anna is an enthusiastic individual with passion for all aspects of administration, event production and workplace organization. With experience in the non-profit and for-profit sectors, Anna has a network of experience in a variety of workplaces.
With a BFA in Dance from Simon Fraser University, Anna's pursuit for the Fine Arts has lead her into finding her passion in administration, event producing, marketing and managing roles. She follows the mentality that an efficient and organized work place alongside a team of talented and motivated individuals can help produce great results.
Whether it's copy editing, assisting in marketing and social media coordination, organizing documents and increasing office efficiency, Anna brings a range of skills and expertise the team and clients working with Vertical Bridge.
Alongside working for Vertical Bridge, Anna is currently travelling full-time, pursuing content creation (you can follow her solo travel journey on Instagram and YouTube), being the Assistant Producer for Van Vogue Jam, a social media manager and sits on the Board of Directors for Dancing on the Edge Festival. Her hobbies include baking, cycling, travel, funding ways to reduce her eco footprint, meeting new dogs and spreadsheets.