Explore Succession Planning as a Key Strategy for Ensuring Talent Retention and Nurturing a Resilient Workforce
Written by Debbie Aarons
Senior HR and Leadership Development Consultant
Succession planning is one strategy that businesses are taking to address their talent risk, build a resilient workforce and plan for the future.
What a year it has been for BC and the Canadian economy! Rising interest rates, tight labour markets and supply chain issues have impacted so many businesses. On top of that, employee needs are changing, baby boomers are retiring at a faster rate than new workers are entering the workforce, the skills gap is widening, and organizations are struggling to find and retain top talent. With so many challenges, it can be hard to decide where to focus to ensure that your business is equipped to ride the storm and be set for future success. 
What is Succession Planning?
Effective succession plans enable organizations to identify potential successors who can step into leadership or critical roles as short-term or longer-term successors. The process of succession planning provides leaders with a deeper understanding of their pool of talent so that they can: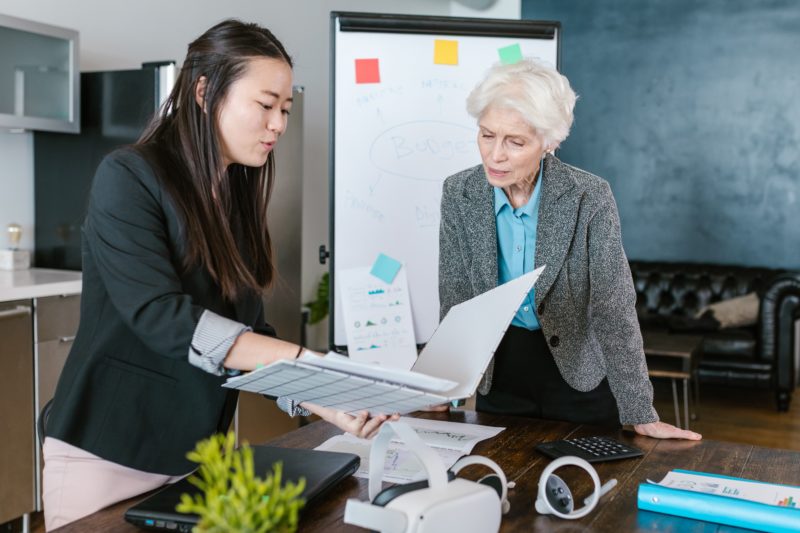 Identify emerging leaders and prepare them for future roles

Grow and retain talented individuals

Implement proactive development plans for both high-potential employees and key performers

Fill leadership and critical roles with home-grown talent
Mitigate risk by planning for temporary replacements of leaders and critical roles
Diversify their pool of talent

 
Succession planning usually focuses on the most senior jobs in the organization. However, with older employees exiting the workforce, taking with them their deep expertise and knowledge, effective succession planning can also help to mitigate the skill gap and enable a smooth transition of work and transfer of knowledge.
When to Start Succession Planning?
Have you identified longer-term successors for senior leadership and critical roles and are your preparing these individuals so they are ready to take on these roles?

Do you have short-term plans in place to replace senior leaders and critical roles within your workforce?

Have you identified your emerging leaders and are you proactively planning their development and retention?

Do you have plans in place to fill knowledge gaps and prepare employees for future roles?

Do you know if you have the talent pool that you need to meet your business plan?

 
The time to start succession planning now is if
You have answered to "No" to any one of the above questions!
Developing and retaining knowledge and talent is key to the success of your business!
Your leadership team discusses financials on a regular basis but talent discussions are not a standing item on your agenda!
You anticipate that some of your senior leaders or individuals in critical roles will be leaving your organization in the next 3-5 years.
How to Start the Succession Planning Process?
The process for succession planning will be unique for each business. The approach needs to align with the nature of your business, your operational plans, strategies and the capacity for change.
Some organizations create a simple process that aligns with their performance management cycles. Other organizations see succession planning as an opportunity to invest in their workforce, engage with their board and develop robust plans that support the identification, development and retention of key talent.
Whatever approach you choose to take, succession planning is a strategy that will help you to better understand your talent and to plan for the success of your business.   
Debbie Aarons is a creative and energetic human resources and organizational development professional with a MA in HR Management, Graduate Certificate in Executive Coaching, ACC accreditation from International Coaching Federation, and over twenty years' experience gained in the UK and Canada.
Committed to enabling leaders and organizations to maximize their talent and potential, Debbie has worked with organizations in the private, public and not-for-profit sectors. Taking a collaborative approach to consulting, she has partnered with leaders to design and implement innovative programs and practices that bring out the best in their employees. Debbie is an engaging and effective facilitator and communicator who believes that coaching is a key tool to unlock potential.
Whether designing performance management systems or facilitating employee development programs, developing leadership development workshops or implementing succession planning practices, Debbie demonstrates a unique ability to respond to the specific needs of each organization and situation to enhance the employee experience and help create great places to work.
As an Executive Coach, Debbie works as a thinking partner helping her clients to draw out and think through their perceived barriers, challenges, options, and actions. Debbie will create the safety and space for clients to speak openly and will listen with a commitment to bring out the best in others. She can act as sounding board and an impartial person to share ideas and can speak with ruthless compassion, necessary to open eyes and challenge assumptions. Debbie works with leaders to open their minds to new possibilities that enable them to achieve results and maximize their potential.
Prior to moving to Vancouver in 2000, Debbie worked in London, UK. She now lives in Steveston, BC with her husband and two children. Debbie is passionate about contributing to the local community through volunteer work and community building activities. She has served as director and president of not-for-profit societies and seeks opportunities to bridge her deep human resource expertise with her desire to make a difference in the communities in which we live and work.